Event Details
Events
Marathon (26.2 Miles) and Half Marathon (13.1 Miles)
Location
Start/Finish at 101 E Beach Blvd, Gulf Shores, AL 36542
Expo, Packet Pickup and Jeff Galloway
Saturday, January 26, 2019
Schedule
8:45 AM – Meet and Greet with Jeff Galloway (all runners welcome)
9:00 AM – Shake out run with Jeff Galloway (all runners welcome)
10:00 AM – Jeff Galloway Running School (must register for school)
1:00 PM – Packet Pickup and Expo open
8:00 PM – Packet Pickup and Expo close
Race Day
Sunday, January 27, 2019
Prices
Marathon
$65 through 3/31
$75 through 8/31
$85 through 9/30
$90 through 10/31
$100 through 11/30
$110 through 12/31
$120 through 1/27
Half Marathon
$50 through 3/31
$60 through 8/31
$65 through 9/30
$70 through 10/31
$75 though 11/30
$80 through 12/31
$90 through 1/27
Marathon Relay (4 person)
$30 through 11/30
$40 through 12/31
$50 through 1/27
No Race Day Registration
Race Day Schedule
6:15 AM – Late Packet Pickup Opens
7:45 AM – Late Packet Pickup Closes
8:00 AM – Race Start Marathon, Half Marathon & Marathon Relay
11:00 AM – Award Ceremony Half Marathon
2:00 PM – Award Ceremony Marathon & Marathon Relay
3:00 PM – Course Officially closes
4:00 PM – Post-race Party ends
Event Amenities
Each participant will receive a custom finishers medal, long sleeve tech race shirt, access to post race party with free beer and food with live music.
Event Time Limit
Half Marathon – 3.5 hours
Marathon, Marathon Relay – 7 hours
Race Awards
Awards will be given to male and female overall and age group winners based on chip time. Age groups are as follows: U19; 20-24; 25-29; 30-34; 35-39; 40-44; 45-49; 50-54; 55-59; 60-64; 65-69; 70-74, 75-79, 80 and up.
Results and tracking
We will offer free instant text and email messages for finish times
Relay Information
Due to low registration in the relay, we are only having a single relay category.Because of the course layout and varying distance relay legs, we will have four (4) hand-off points. This will allow for 5 segments. So you can have 5 team members, skip a segment, or a team member can run 2 separate segments. We will also be enhancing our signage and designated handoff areas. Relay teams are responsible for transportation to and from relay handoff points.
If you aren't up for a full or half, grab some friends and join the fun! Find out more here.
Courses
The Big Beach Marathon and Half Marathon takes place in Gulf Shores, Alabama, known for its white sand beaches and clear Gulf of Mexico waters. Boasting a flat and fast Boston Qualifier course, the marathon reveals beautiful scenery as it runs through the paved trail system of Gulf State Park before finishing the last mile on Beach Blvd with great views of the Gulf of Mexico as you cross the finish line. The race starts and finishes on the beach boardwalk at the Gulf Shores Town Green.
There will be minor changes to the courses in 2019 due to the construction that is in progress in 2018. I think you will like the changes! Below are close representations of what the routes will be. We will post the finalized routes when they are complete.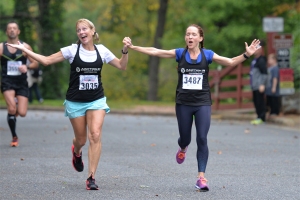 Expo & Packet Pickup
Saturday, January 26, 2019 1:00 PM – 8:00PM
The Lodge at Gulf State Park
21196 East Beach Blvd.
Gulf Shores, AL 36542
Jeff Galloway Running School
Saturday, January 26, 2019 10:00 AM – 1:00 PM
All race registrants are invited to a meet & greet and shakeout run with Jeff Galloway at 9:00 AM
The Lodge at Gulf State Park
21196 East Beach Blvd.
Gulf Shores, AL 36542
Late Packet Pickup
Sunday, January 27, 2019, 6:15 AM – 7:45 AM
The Hangout
101 E Beach Blvd
Gulf Shores, AL 36542
Will there be medals for participants?
All  finishers will receive an awesome  medal!
Can I wear headphones?
It is unsafe to wear headphones while running. Event organizers will not restrict headphone use and leave it up to the athlete on his/ her ability to follow direction while wearing headphone devices. If you do choose to wear headphones please keep the volume level down so you are able to hear and follow the direction of course volunteers.
How many aid stations will there be?
The course will have feature plenty of aid stations approximately every 1.5 to 2 miles. Water and sports drink will be served at the aid stations. We will have two Porta-Johns at various aid station on the course.
Can someone else run in my place?
No, you are not allowed to transfer bib numbers.
Can I register on race day?
No. There is no race day registration
Are walkers allowed in the race?
Yes! However, you must meet the requirements of the completing the race in 3.5 hours or less for half marathon and 7 hours for marathon.
Are baby joggers, strollers or pets allowed during the race?
No. This is to ensure runner safety and comply with liability insurance policies.
Will there be professional photographers?
Yes! Professional photographers will be on site for the race and will provide great race photos.